Have each guest write down secretly their story on one of the pieces of paper.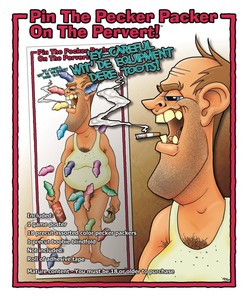 The bag is passed from guest to guest.
Please note:
Show Ignored Content.
Write down embarrassing or personal questions on individual slips of paper, fold and stuff them into enough balloons for each of your guests.
Buy enough Play Dough so each guest can have their own container, set a timer for two minutes and instruct each guest to shape their Play Dough into their idea of the perfect penis.
Pin the cartoon penises on the picture of the hunky guy.
Do you already have an account?